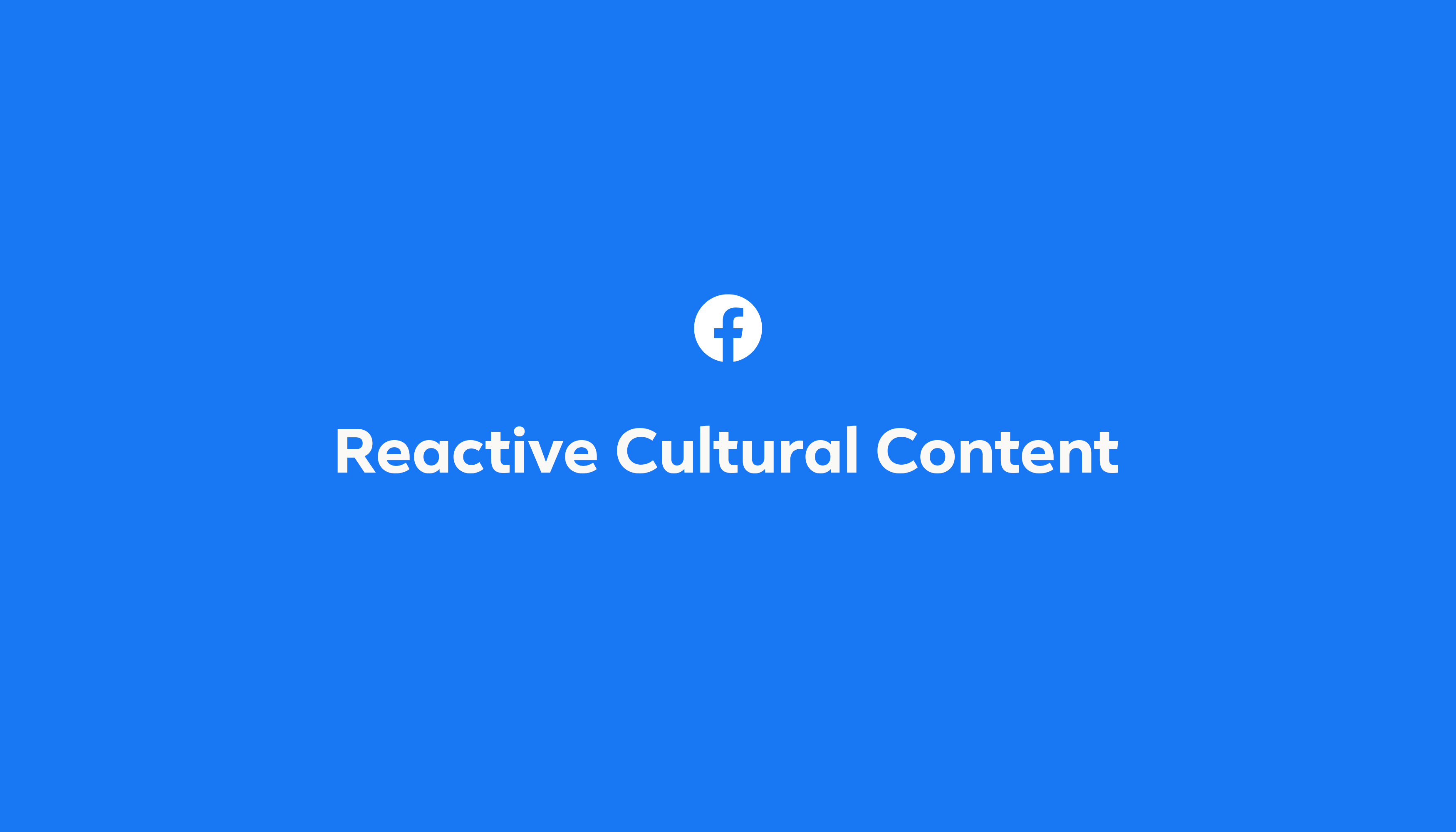 Reactive Cultural Content aka RCC
I've had the pleasure of working on Facebook's coolest team that keeps an eye out for anything ~trendy~ in culture (stories, trends, conversation topics, etc) and uses those as fuel to create relevant social posts, which we then distribute across social channels (ie FB, IG & TW). When you're tasked with creating content for the social pages of the company that invented social media, there's a pretty high bar when it comes to engagement metrics. We've experimented and honed what works over time and now we're cranking out content that gets our community talking on a regular basis.

Nothing fancy or super produced here, this team lives more for the memes, weird Tiktok trends, sweet stories and any other random cultural thing that comes our way.

Below are some of the posts I've created while on the team. Hope you get as much joy from looking at them as I have had making em!
Art Direction
In-house: Facebook

CX Team: Andrea Mileskiewicz, Ryan Wesley Peterson, Chanler Bledsoe, Melanie Matlock, Molly Fleet, Adrian Syben, Auggie Arrendondo, Rachel Greenlee, Christine Vecchiolla, Francina Morel, Michael Hoffman